JEANS BLEACHING WITH LASER TECHNOLOGY
CAN LASERS MAKE JEANS GREEN?
The popularity of denim as an essential - and iconic - fashion item remains consistently high. In terms of energy consumption, water pollution and chemical usage, however, the jean-making process is one of the most toxic in the textile industry. With leading-edge industrial laser solutions, RAYLASE is helping garment finishing companies drive change towards greener, healthier, and more efficient jeans production.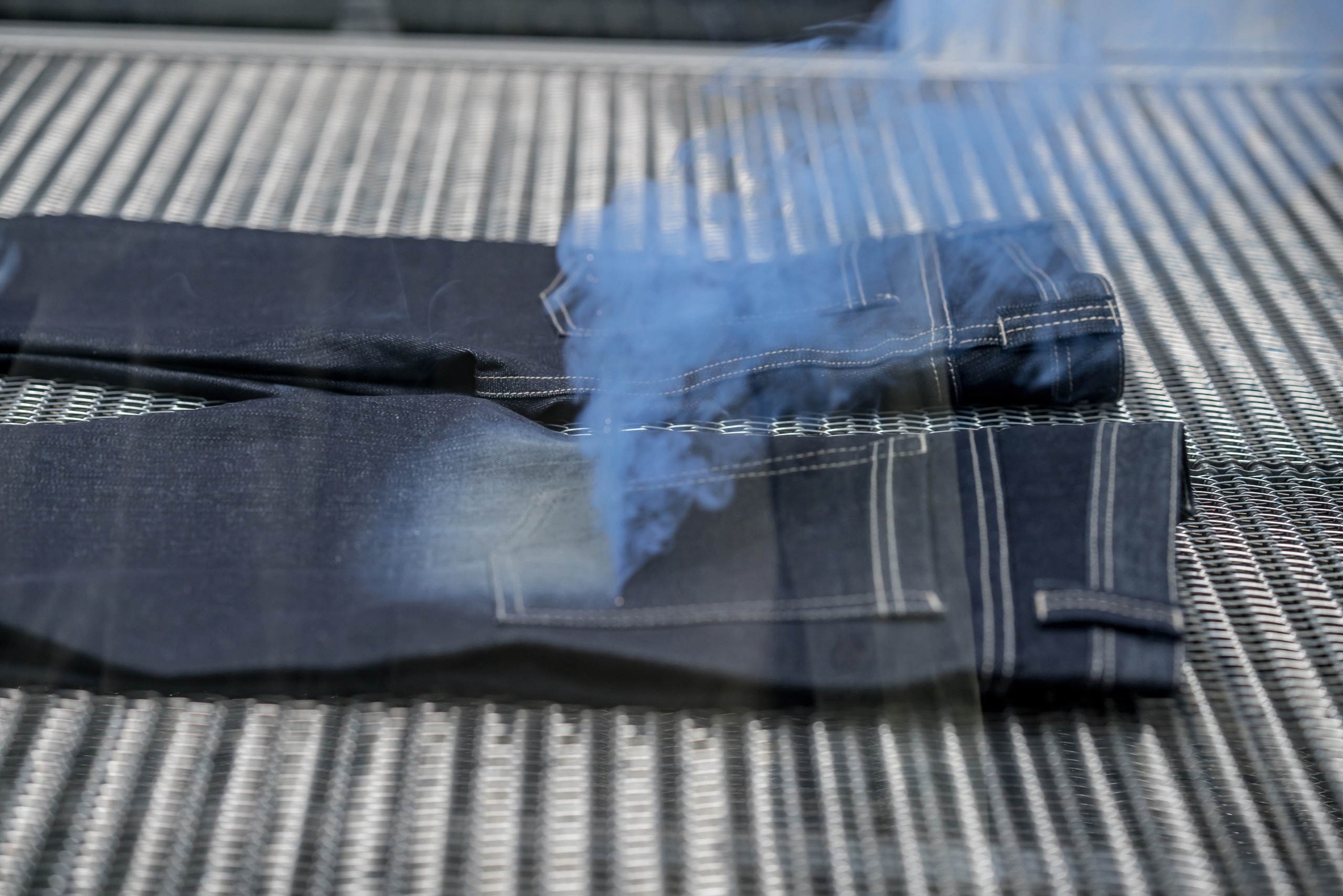 WHY LASERS CAN REVOLUTIONISE DENIM MANUFACTURING
With over 2 billion pairs of jeans produced worldwide each year, and the global population growing, the consequences for human health and the planet are considerable. The fashion industry is being called upon to quickly adopt more sustainable and economically viable alternatives to traditional garment finishing methods. RAYLASE offers laser applications that provide cool effects for jeans with significantly less negative impact.
LASER SOLUTIONS FOR THE ECO-FRIENDLY AGE
Laser is the fastest growing and most accepted new technique in the denim finishing market. Our laser technology can be used to design, mark, engrave, cut and rip denim fabric to give a pair of jeans a faded, worn look or a stylish design without the use of aggressive, conventional methods like sandblasting or acid washing. Jeans bleaching is fast, water-free and offers multiple pattern and wash effects.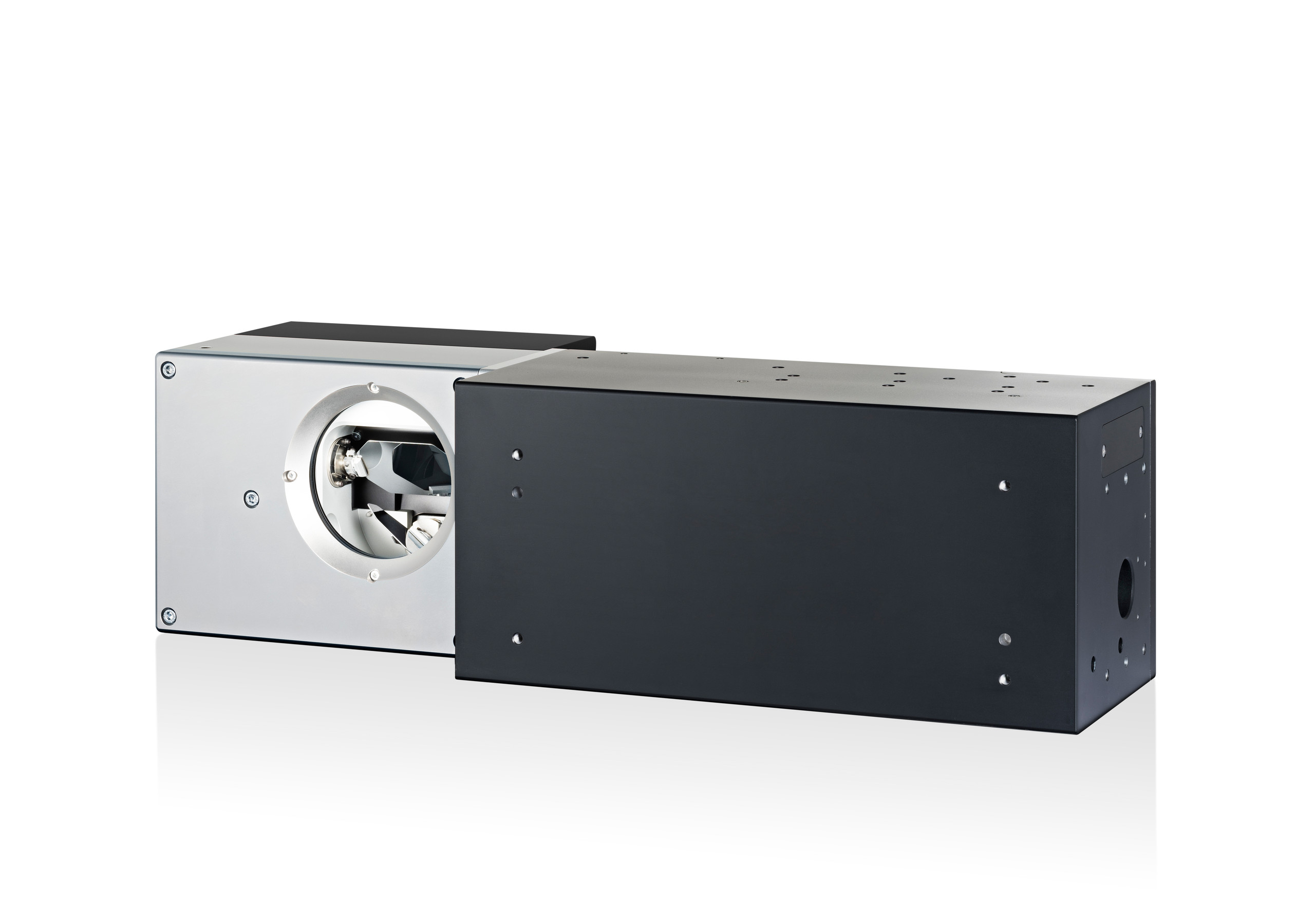 Special features
RAYGUIDE is a leading-edge laser processing software developed by RAYLASE. It helps to set-up and calibrate the galvo-scanner system, create laser processing jobs and implement them.
1) Trim Scan Lines save process time as processed bitmap lines are trimmed to omit the white pixel border
2) The Scan Direction feature can be set to horizontal or vertical - fewer scan lines for vertical scanning of the bitmap mean fewer line changes and reduced processing time
3) Power Scale enables easier power adjustment by setting a min/max power value to determine the degree of laser power at which the material starts to show effect
YOUR benefits
On-demand manufacturing and time savings with more units produced per hour
Lower production costs due to less labour and working space
Computer-controlled laser intensity for better precision and fewer defects
More design creativity and consistency with an inventory of finishes on a laser file
Minimum water usage and water pollution
Fewer toxic and chemical substances
WHY IS CHANGE NEEDED NOW?
Jeans are made almost entirely of cotton; a crop which relies heavily on the use of pesticides and vast amounts of water in its growth, harvesting, manufacture, and packaging
Denim finishing processes and special marking effects that give jeans the popular lived-in look such as stone wash, bleaching, rip look, whisker effect, 3D effect, and sandblasting involve toxic chemical dyes, abrasive mechanical processes and water-intensive washes
These processes cause serious health problems for workers and produce millions of litres of contaminated water which invariably re-enter our water systems
PRODUCTION STATISTICS PER JEANS
Heavily fertilised and irrigated cotton
100 litres of water used for washing
20-30 mins of finishing often by hand
Numerous water-intense finishing processes including sand blasting, stone, enzyme, and acid washing
Several thousand chemical compounds
About 3,500 litres of water from cotton production to store
Organic cotton
5-10 litres of water used for washing
90 seconds of laser finishing – more units produced per hour
Use of lasers means no sand, stones, or water to wash jeans
A few dozen chemical formulations
Green denim from cotton cultivation to washing to reuse
INNOVATIVE GARMENT FINISHING WITH RAYLASE LASER PRODUCTS
As efficiency and sustainability begin to drive change in the fashion clothing and apparel industry, companies are replacing traditional methods with innovative solutions for finishing denim such as jeans bleaching with laser technology, which reduce their environmental footprint but still maintain high productivity and profitability.
COMPUTER-CONTROLLED LASERS FOR FASTER JEANS FINISHING
A wide range of materials and fabric textures can be finished using RAYLASE laser technology.
Jeans are laid flat on sliding tables or conveyor belts or suspended vertically on mannequins that are rotated for an all-around natural look. Laser beams are focused to run across the jeans and burn the wash finish into them – either one leg or both legs at a time. This method can be used to create an array of patterns such as dots, lines, shading, rips, text and even images – all executed via a computer-controlled process. Another effect is the popular rip effect, in which a layer of the garment is removed to replicate a torn and worn look. High power density is concentrated on the area which, after washing, creates the "distressed" appearance. To cover large areas and increase productivity, multiple lasers can be employed simultaneously, and their speed matched to the speed of the conveyor belt or other machine. Non-stop operations mean machine downtime is reduced.
SPECIFICATIONS FOR OPTIMUM RESULTS
The jeans production environment can be very dusty, so the laser and components need to be dust-proof and robust. Adequate fume extraction and regular cleaning cycles for the optics are required to prevent damage or downtime. Production plants are often located in countries where climate conditions are hot and humid and the temperature in production facilities is not always regulated. Therefore, it is advisable to use laser systems which do not use water to cool the scanners, otherwise condensation becomes an issue. This should be avoided as much as possible. Water is usually used to cool the scanner to supress the drift effects caused due to heat induced by the electronics or by temperature fluctuation in the environment. The state-of-the-art digital products by RAYLASE like the AXIALSCAN-II-30 HP eliminate the need for cooling.
LASERS REDUCE PROCESSING TIME AND INCREASE PRODUCTIVITY
The processing time of a garment plays a key role in production output. One of the main challenges jeans manufacturers face is how to achieve authentic vintage effects on denim in a less time-intensive process than the traditional methods. The AXIALSCAN-II-30 HP allows them to replace unhealthy, manual techniques with cutting-edge technology to speed up process times and achieve high reproducibility and precision. With large processing areas and demand for high output, one way to decrease processing time is by increasing laser power. To achieve this, a fast scanner able to cope with consistent laser power over an extended period is needed. The other way to increase productivity is with processing strategy. This might involve using sliding tables or conveyors or mannequins to feed the garment so that the laser is running at maximum duty cycle with no lag time for placing the garment. Using multiple lasers is another common way to speed up results. The exact placement of the garment is important to obtain the best finish and to achieve this a galvo-scanner can be used for laser projection in combination with a laser diode pointer to guide the operator during placement.
CREATING AUTHENTIC EFFECTS WITH LASER POWER
Due to the organic material properties of denim, the CO2 laser at 10600nm is best suited for this application. For jean marking or bleaching effects, a large working area is normally required, which varies between 600x600(mm) – 1500x1500(mm) depending on the design and the part of the denim that needs processing. RAYLASE computer-driven laser technology can replicate localized wear and whiskers, without the use of water, chemicals, or stones. The lasers offer precise, repeatable bleaching effects in a more controlled way than the conventional process, resulting in fewer errors and less waste. With a wide range of settings and parameters, RAYLASE laser products open up endless creative possibilities for customers to achieve their desired results.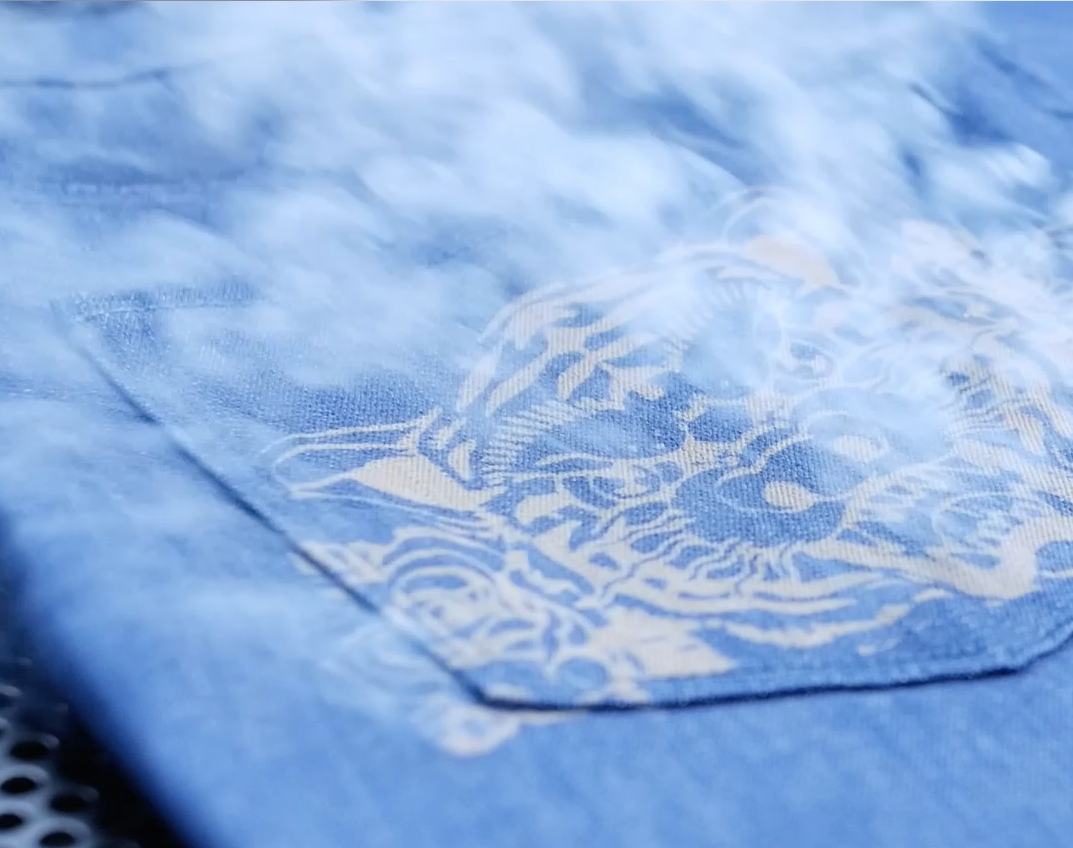 FROM BLUE TO GREEN – LASER FINISHING FOR A MORE SUSTAINABLE FUTURE
Bottom line: Laser processes are safer, more environmentally friendly, and more economical which makes them a more sustainable technology for garment treatment. Companies that adopt laser technology in their manufacturing processes not only create a positive impact on the environment by reducing their waste and harmful emissions, they also benefit economically with major savings on energy, water use and chemicals.