BLue Laser
A flexible, eco-friendly solution
blue Laser - a flexible, eco-friendly solution in entry-level marking and cutting applications
The latest blue laser is a compact, ready-to-use, low-cost alternative to the conventional CO2 laser providing robust, industrial grade solutions for entry-level applications. Integrating innovation into the production line is now easier than ever.
The carbon dioxide (CO2) laser was one of the earliest gas laser technologies developed using infrared (IR) light. Since its introduction to the market over 50 years ago, this titan of the industry has become an integral part of industrial manufacturing processes due to its power, speed, and precision. Today, however, rapidly growing technologies in e-mobility, power electronics and food branding are now driving demand for a next generation of laser.

Introducing a fresh arrival onto the manufacturing scene: a flexible, eco-friendly solution in entry-level marking and cutting applications for the lower price product range. The 450 nm blue laser powered by 6-11 W scanning systems is ready to make its mark on this dynamic market. It offers a range of potential solutions in a largely untapped power range that it is uniquely qualified to process.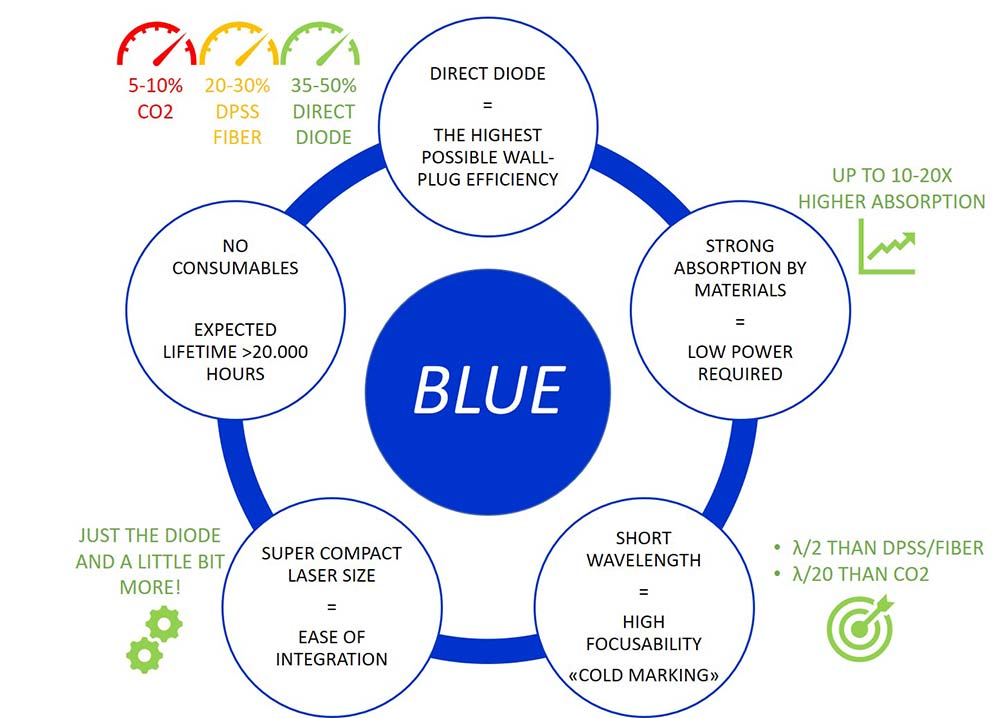 PDF: Blue laser with APPLICATION EXAMPLES
High absorption
At the beginning of the century, advances in semiconductor laser technology and the development of direct diode lasers (DDL) brought the high-power blue laser to commercial manufacturing. It is now revolutionizing the new electric vehicle automotive industry.

Recent market research by Nasdaq predicts a "growing consumer need for faster and higher precision volume manufacturing techniques with lower power consumption". For global industry, that means lower energy output, less plastic packaging and fewer carbon emissions are now must-have criteria. With increasing demand for environmentally conscious production processes, newer technologies in the blue range are opening up possibilities in processing certain types of materials that compensate for power with higher absorption levels, for example for highly reflective materials, when compared to infrared lasers.
A key measure for efficiency in material processing is dictated by how easily absorption is achieved. Many materials exhibit lower absorption at 10.6μm one of the most common wavelengths for CO2 lasers. With the 450nm blue laser, the same processing efficiency with higher absorption can be achieved with lower power (and at the same speed), therefore conserving energy. Besides the energy saving benefits that higher efficiency brings, further advantages of the blue laser at this range are greater reliability, a longer lifetime, lower volume occupancy and ease of integration.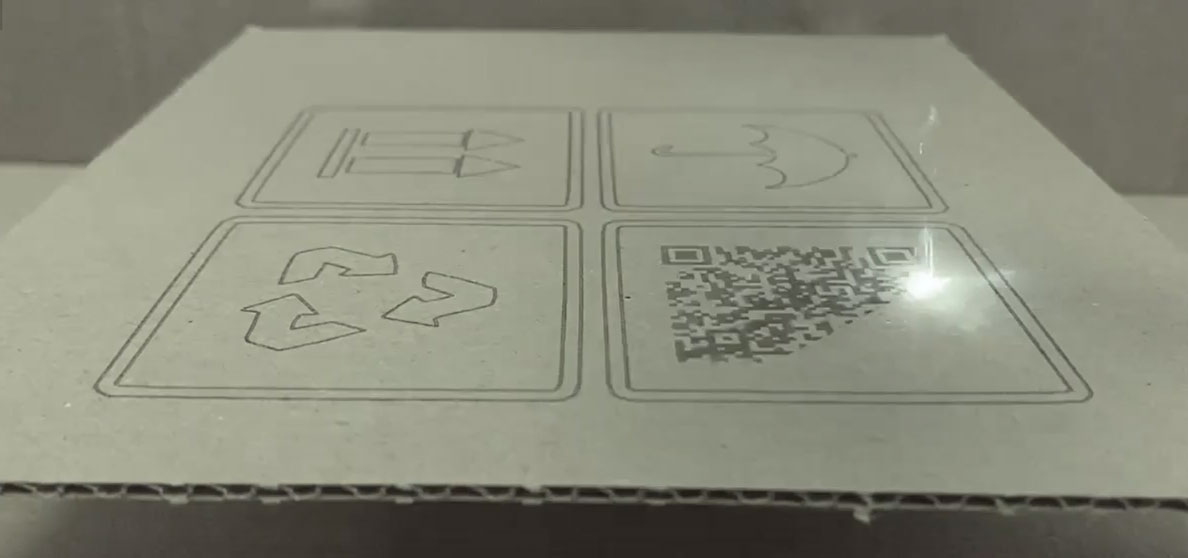 Enter a brand-new generation of blue lasers that is replacing gas solutions for a range of industrial processes that require a more flexible approach, for example in marking and labelling, textile cutting, thin wire welding, and wire and paste soldering.
How exactly does the blue laser compare to conventional CO2 systems?
Challenging Goliath - BLUE VS CO2
As the powerhouse of industrial laser processing, the CO2 laser is the highest-power continuous wave (CW) laser currently available. These lasers not only dominate the market, but also the space they occupy on the production line. For traditional CO2 lasers (with laser head and driving system) to create more power, they need more room making them a high-cost item for the premium market. Fixed gas tubes that require both refilling with an active gas (limited lifetime) and cooling, result in high maintenance processes. When it comes to processing outside of the 10.6μm wavelength range, the CO2 laser simply needs more power and therefore more volume occupancy. Resulting in much lower electrical-to-optical efficiencies. A lack of flexibility in terms of power, mobility, beam width and spot size mean the CO2 laser is not easily adapted for the more delicate marking processes.
PORTABLE
In contrast, the blue laser is extremely compact in size, conveniently portable and easily installed on any frame, CNC machine or 3D printer without elaborate mirror systems. It is also easily shipped without risk of damage. Thanks to its wall-plug efficiency, integrating a compact, low-cost 6-11W blue laser into an existing manufacturing line with standard scanning head systems, as an alternative to a 30/50W CO2, is a practicable solution for many typical applications. And it takes up only one tenth of the space of a common CO2.
ECONOMICAL
At the opposite end of the wavelength spectrum to CO2, the blue diode laser is generally regarded as one of the most efficient laser technology systems that exist. Requiring only single-digit watt power, the 450nm blue laser is a practical substitute to 10.6μm radiation. While the CO2 laser has wall-plug efficiencies around 3-5%, with blue diode technology this number reaches around 35-40%.
RELIABLE
The very high processing speed of this type of blue laser can be favourably compared to 10, 30 or 50W CO2 marking systems. Being incredibly precise with a small marking spot, it completes the necessary tasks in a faster time and causes less collateral damage. Due to the power savings achieved, it scores highly in longevity with an expected lifetime exceeding 20.000 hours. Making it a definite plus for presentable eco credentials.
GRAPHIC SIZES of IRYS 6 and 11W next to 10W and 30W CO2
Here are just three examples of how the lower power blue direct diode laser comes into its own, challenging CO2 lasers as an alternative for comparable or even better results. From the soldering of high reflective materials, such as those used in THT and SMD components, to cutting and marking cardboard, wood, and organic textiles to the delicate task of branding food:
PDF: Blue laser with APPLICATION EXAMPLES
The ideal combination to save time and money - RAYLASE RL-III-10 AND LYOCON IRYS 6-11W
Together, Lyocon's IRYS 6-11W and RAYLASE's RL-III-10 create one of the first blue laser marking systems to be used with a scanning app for applications such as marking and laser soldering. Working in partnership, they offer high speed, very high precision systems for a variety of possible applications across diverse market sectors. Because absorption of the materials typically used for the mentioned applications is much higher, the power of blue technology is more than enough when compared to 10, 30 or 50W CO2 systems. This is exactly where the innovation lies in being able to use much less power to obtain the same results (possibly even faster) with lower power consumption and considerably less space.
The IRYS 6-11W direct diode laser marking system is a highspeed blue 450 nm laser galvo marking system that can hold its own when compared to a state-of-the-art 30 / 50W CO2 marking system. Thanks to its extremely compact size, it is much easier to integrate into an existing production line than the equivalent CO2 laser. Beam delivery is provided with the RAYLASE RL-III-10 scanning head focused by an F-theta lens.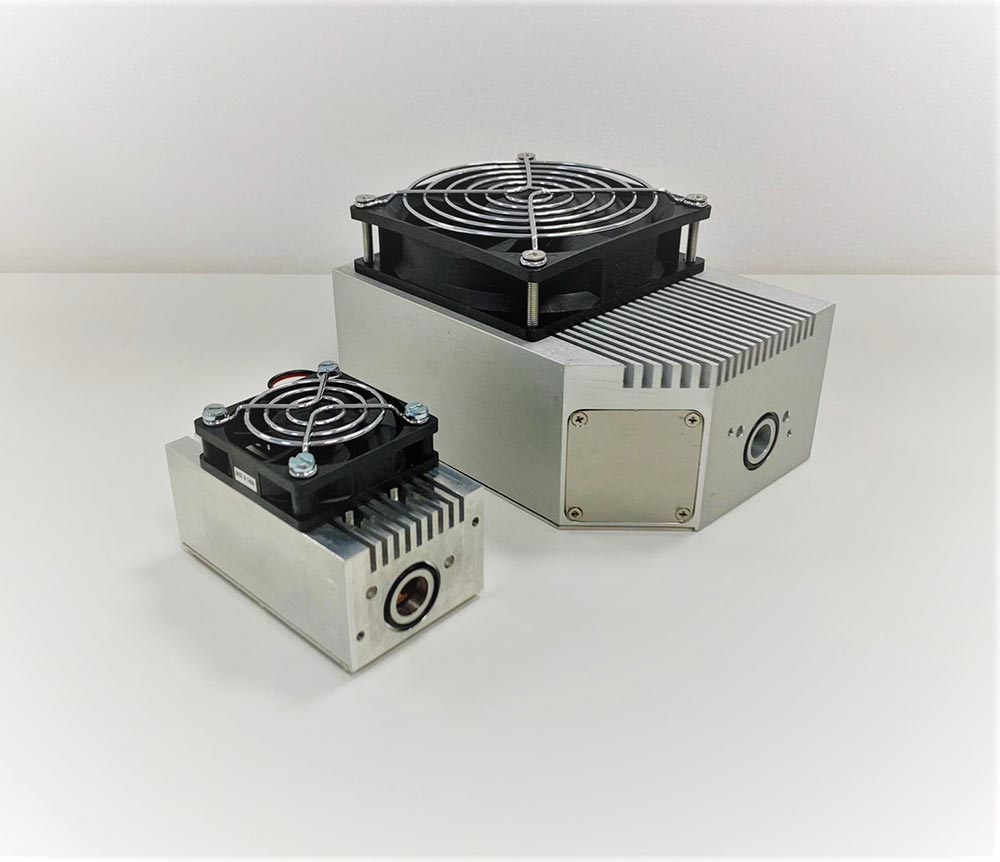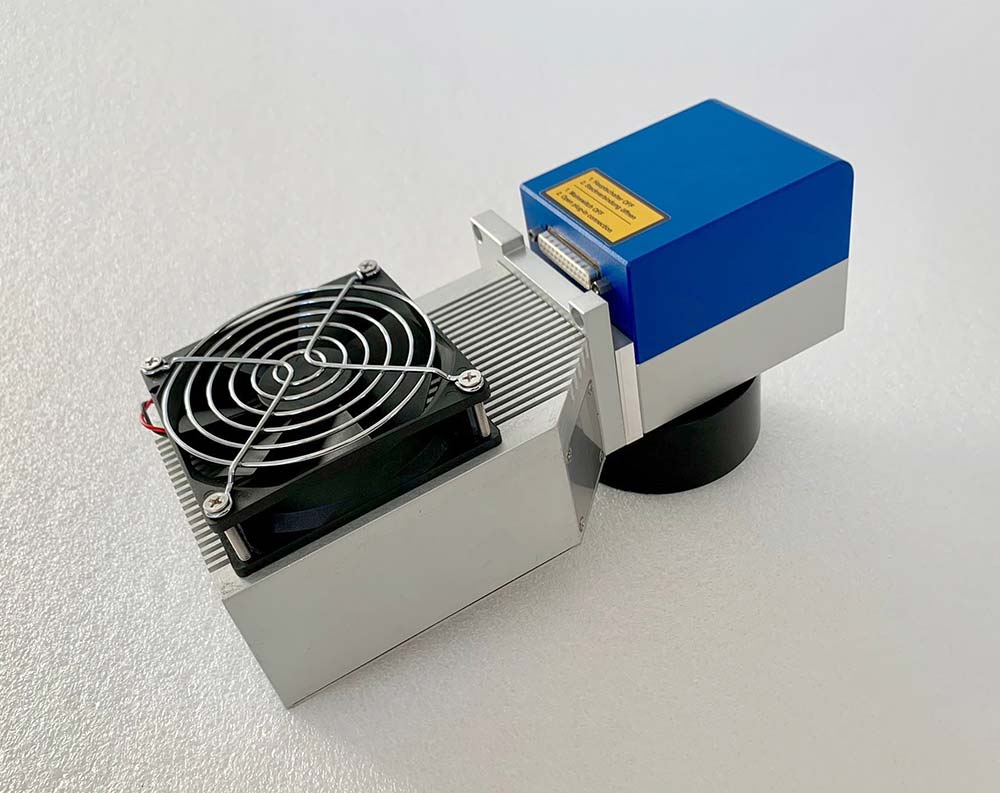 The new RAYLASE RL-III-10 scanner is a robust, compact and lightweight 2-axis deflection unit offering very high writing and positioning speeds at an excellent price performance ratio. With mirror coating of 99.9% reflectivity tailor made for Lyocon's IRYS 6-11W laser and extremely small spot diameters, it can perform marking tasks on the fly (MOTF) with low noise and drift values, while maintaining a good working distance from the workpiece.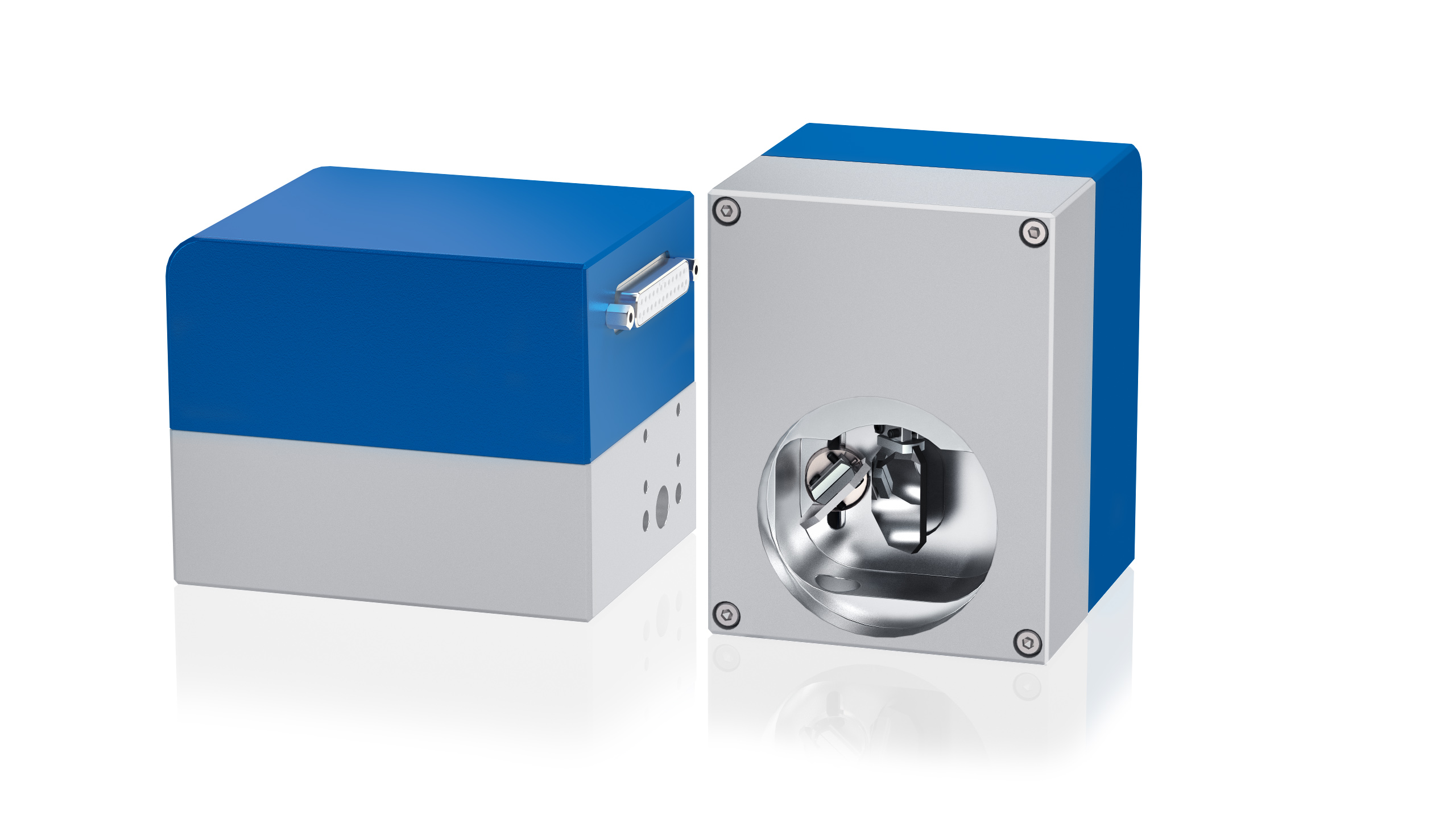 Your benefits
Simple, effective and precise compact size
Fast marking results
High focusability
Flexible positioning over workpiece
Low thermal stress and reduced collateral damage

LOWER POWER LASER FOR HIGHER PRODUCTIVITY
Compared to CO2 solutions in similar applications, 450nm blue laser technology is more suitable for entry level product marking, cutting, and soldering. This lower power, low-cost solution guarantees good-quality, high precision results. And with an extremely compact size and long lifetime, the blue laser represents a low-risk, easy-to-install investment. That's a small step to big innovation.
A european partnership- RAYLASE GMBH AND LYOCON LASER SOLUTIONS & CONSULTING
RAYLASE GmbH is partnering with Italian laser specialists Lyocon to offer one of the first blue laser systems with a scanning head designed to replace CO2 lasers in an array of applications.

Founded in 2014, Lyocon was the first company to focus on innovative blue laser technology in this power range and for the applications described. The company's founders, Paola Zanzola and Alessandra Sala, bring 18 years of experience in the laser market, mainly focused on marking and soldering. Today, the company focuses on design, development and production of custom lasers and related systems.
Their blue laser products for galvo and plotter marking systems find use in multiple applications from textile marking and cutting, to marking on organic materials, labelling and security marking for packaging and pharma, to very high-speed traceability marking and soldering of PCB components.
Providing custom made laser systems backed by solid technical expertise and patented technology, their mission is to partner with their customers in creative projects from prototype to test to production. RAYLASE's scanning solutions are perfectly matched to the Lyocon laser suite. "RAYLASE is well-known and respected on the global market. Our collaboration with them is key for presenting the benefits and versatility of blue technology to a wider target audience" concludes Lyocon CEO Paola Zanzola.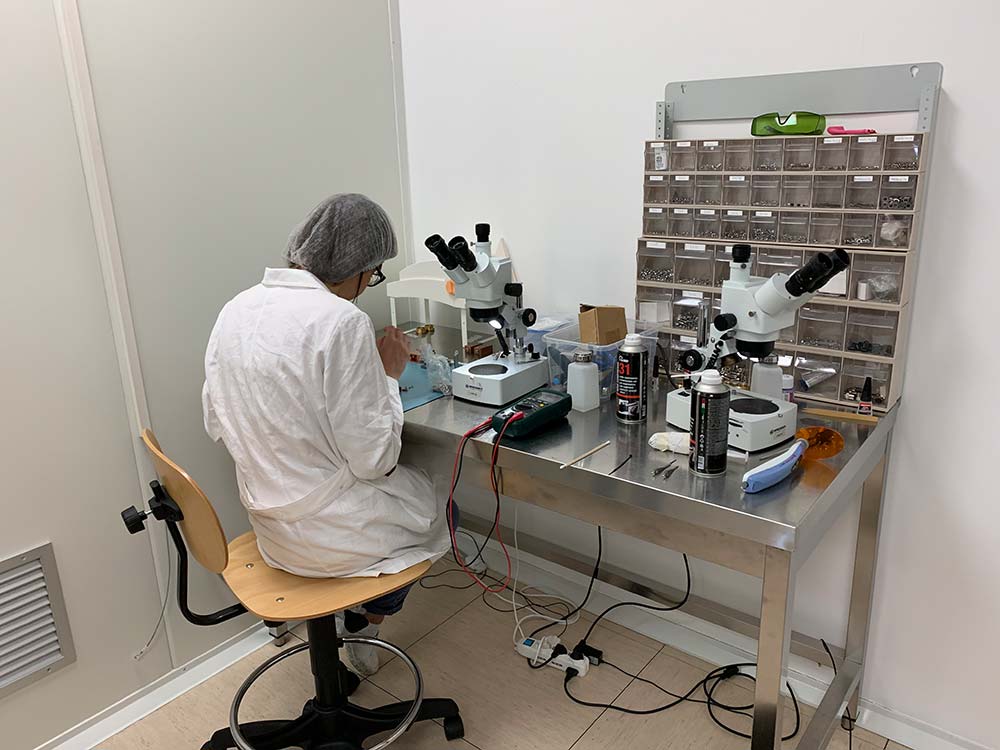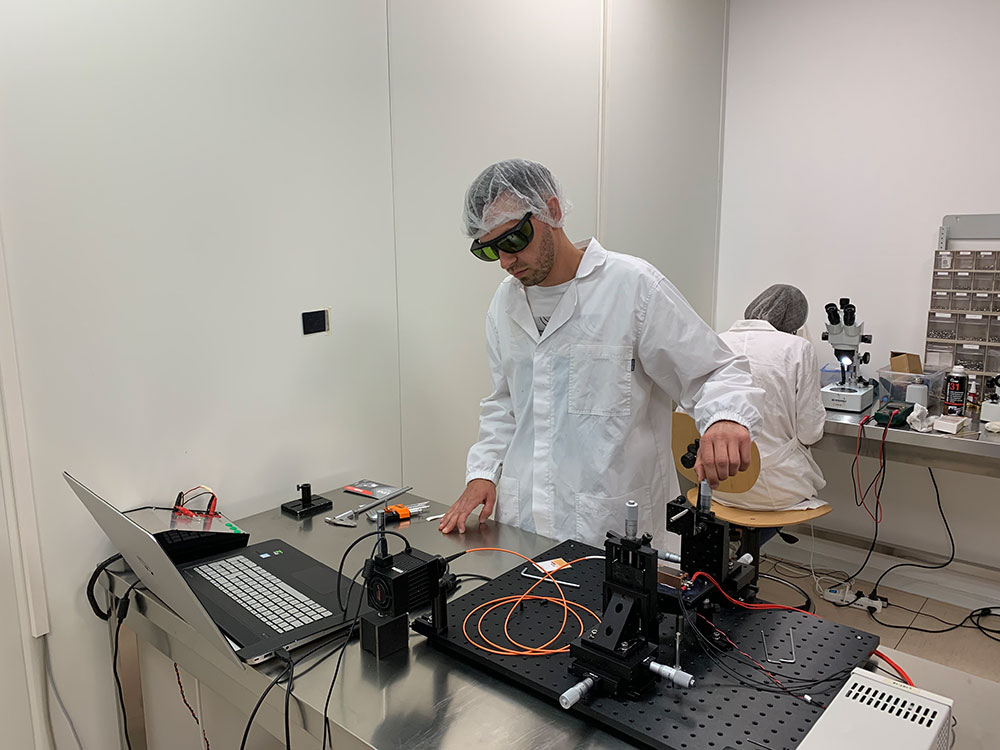 PDF: Blue laser with APPLICATION EXAMPLES
Quellen: Nasdaq.com, Optics&Photonics (osa-opn.org), RAYLASE GmbH, Lyocon.com, The Guardian Sustainable Business.