THE MANAGEMENT INTRODUCES ITSELF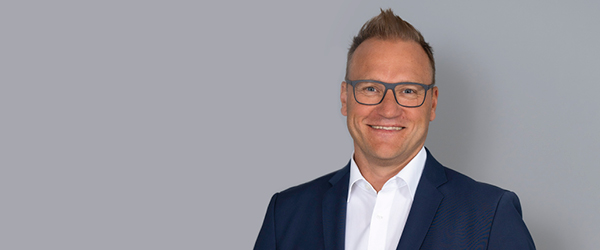 Dr. Philipp Schön
CEO of RAYLASE GmbH
Responsible for strategy, markets and commercial operations since 2016
Studied Mechanical Engineering, Nanotechnology and Statistical Physics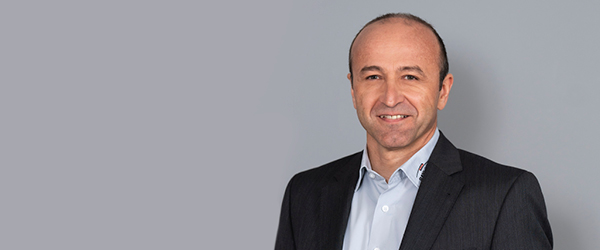 Berthold Dambacher
CTO of RAYLASE GmbH
Head of Technology and Production since 2016
Responsible for the market launches of many innovative products and solutions
"To make RAYLASE one of the world's leading providers of unique, application-optimized solutions in the field of laser material processing."
"Shaping the future with laser technology"
Born in Amberg (Oberpfalz) in Bavaria in 1976, Dr. Philipp Schön received a humanistic secondary school education, before embarking on a degree in Engineering, from which he successfully graduated in 2002 (Dipl.-Ing.). In 2006, he was awarded a doctorate in the area of Statistical Physics (Dr. sc. ETH) from ETH Zurich/Switzerland.
He brought this knowledge to bear on his post-doctoral thesis, which he completed while working in a large technology group, researching sustainability in the form of systematic energy recycling in supercomputers.
In 2008, he moved to a technology think-tank with a focus on innovation and sustainable business segment development in medical technology. As a creative catalyst, he ultimately took over as Chief Operational Officer (COO) and led the company in this role for five years.
Upon finishing school, Berthold Dambacher began studying Precision Engineering at Aalen University, during which time he completed a work placement with ZF in Malaysia, undertook his thesis project with BOSCH, also in Malaysia, and spent an exchange semester at Teesside University in England.
After graduating from university with a degree in Engineering, he secured his first rung on the career ladder with a place on the two-year Siemens Graduate Program in 1997. In the three years that followed, he gained experience as a Product Manager, launching new products in the area of mobile communications.
In 2002, he became Head of Department and was responsible for third-level support in the mobile communications area. He also managed many projects with passion and became a certified Project Management Professional (PMP®) in 2010).
Dr. Philipp Schön has been with RAYLASE GmbH since April 2015. Joining the company as Chief Strategy Officer (CSO), he was tasked with developing and building on its strategic re-positioning.
Within just one year, Dr. Schön, together with the Management Board, succeeded in creating several growth drivers for the company. For example, he helped to hone the identity of RAYLASE GmbH as a highly customer-focused, quality-conscious and innovative company and launched many innovative products.
Two years later, he took over general management of the RAYLASE Group as Chief Executive Officer (CEO).
In this role, he is responsible for marketing, sales, and the company's strategic positioning. Dr. Schön also heads up the company's subsidiaries in China and the US as Chair of the Administrative Body.
Berthold Dambacher joined RAYLASE as a Project Manager in 2012.
At the end of 2013, he took over as Head of the Development department. In that role, his extensive experience gained from his many leadership positions has contributed to the success of the company.
As a Managing Director, he and his team research and develop innovative solutions for laser material processing for customers worldwide.
With Berthold Dambacher's backing, the company focus shifted to finding innovative laser solutions for tomorrow's applications, while ensuring the finest quality of all components and top performance in innovative, digital areas of production.
The universally applicable SP-ICE-3 control card, the AXIALSCAN FIBER-30 – modified, for example, for laser welding in the area of e-mobility, and the AM MODULE NEXT GEN, which is capable of really flexing its muscles in the booming area of additive manufacturing (AM), are all examples of what has been achieved by the strategy driven by Berthold Dambacher as CTO.